Product / Technology
·
OpenClassrooms, Paris
·
Télétravail hybride
DevOps/SRE Engineer H/F/X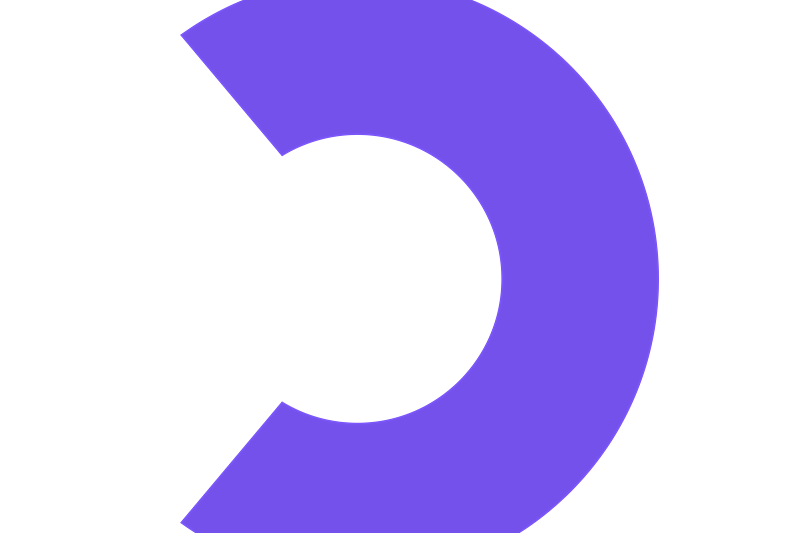 DESCRIPTION OF THE COMPANY
OpenClassrooms is a mission-driven company that makes education accessible to everyone, everywhere. 🌎
We are the leading online education platform in Europe and Africa, offering fully accredited online diplomas based on the skills of the future. Each month, at least 300 000 free students from around the world connect to our platform, and we currently count more than 10 000 degree students.
We are very proud to be part of the B Corp community (more than 3,500 companies that combine profit and general interest) and to have the Great Place to Work label. OpenClassrooms is also part of the Next40 group for the second consecutive year.
In April 2021, we announced new fundraising of 80 million dollars. This will help us invest in our product, continue our growth and make education even more accessible across the world!
Welcome to the revolution of education! #BecomeFutureProof


 
RESPONSIBILITIES
Our Infrastructure team is growing, we are looking for a third Devops/SRE Engineer to join our Business Technology department.
It is a very recent role at OpenClassrooms, which means that your experiences, interests, and career aspirations will be key to expanding it, making it grow, and adding value from your very first day. You will join a team of seasoned and passionate DevOps Engineers who have a lot of ideas to improve our infrastructure and cannot wait for their new teammate to continue this journey.
From security to continuous integration, from observability to SRE, you will be responsible for defining our future infrastructure stack, working closely with our developers and final users, under the direction of our CTO and the support of our external partner.
Most of our commercial activities take place in France and we aim to grow more and more internationally: this role can be based in France or the United Kingdom. We have a "remote first " work policy, therefore you can be based anywhere in one of these two countries.
In this role, your main responsibilities will include (but not be limited to):
Contributing to implementing our infrastructure strategy, from middleware security, to observability and deployment of our stack
Acting as a spokesperson of our Devops culture inside OpenClassrooms and showing the added value of infrastructure
Supporting teams in getting to grips with new tools
Defining and setting up the right set of tools according to our growing needs
Gathering requirements and needs from developers
Taking part in the squads' rituals to ensure the efficiency of our tools and lifting any potential technical blockages
Fixing problems and investigating infrastructure and security incidents working closely with our external partner
Setting up our tools and services to optimize their performance, security, scalability, and functionalities
Proactively proposing new practices and technical solutions to strengthen the whole architecture of our infrastructure

You will get to play with the following stack: AWS, Kubernetes, Cloudflare, Newrelic, GitHub and many more.
REPORTING
You will be reporting to our Infrastructure Manager.
YOU WILL LOVE THIS JOB IF YOU:
Want to have an impact on the whole IT infrastructure of a mission-driven scale-up
Enjoy juggling between strategic and tactical discussions in a fast-paced and constantly changing environment
Care a lot about sharing good practices and creating the best technical environment for your teammates and colleagues
Are passionate about constantly learning new things and growing your skill sets

YOU ARE THE RIGHT CANDIDATURE IF YOU

Have at least 3 years of experience working on similar DevOps-focussed/SRE roles, on high-traffic websites
Master the following technologies and concepts: AWS, Kubernetes, Infrastructure as Code
See problem-solving as your second nature
Have excellent organizational skills and a keen eye for details
Are eager to learn and share with your colleagues
Can communicate effectively in English and French
WHY JOIN US
A work environment and a strong culture built on agility, openness, respect and high quality
A competitive salary
Health insurance ("Mutuelle") monthly fee entirely paid by OpenClassrooms and remote medical consultations for free
Access to professional development training sponsored by OpenClassrooms
Pass Navigo entirely paid by OpenClassrooms
Meal vouchers (Employer contribution at 60%, the max authorised by law)
Access to the gym for free (Gymlib paid by OpenClassrooms)
Unlimited days off, and after 1 year at OpenClassrooms, a 1.000€ premium once a year for 15+ days off taken
"Remote First" work policy
A company MacBook / PC

HIRING PROCESS
The journey starts with the first interview with a member of the Talent Acquisition team
Then a videoconference with the Manager of the team you are applying to join
This will then be followed by a case study to validate your practical job-related skills
For the very final round, you will meet other team members (Brand & Comms, Learning, Employers & Student Success, Finance…)
Finally, you will be asked to provide us with professional references including contact details.
Intrigued? We'd love to hear from you! Apply today — we're standing by for your resume!
Feel free to check our online course How do we work at OpenClassrooms to get the gist of who we are.
👉 OpenClassrooms is a French hyper-growth company eligible for the French Tech Visa program. That means, for foreign candidates, benefiting from the accelerated procedure to apply for a "Talent Passport" residence permit. There is also a simplified "accompanying family" procedure available for spouses and dependent minor children. More information here.
👉 Working at OpenClassrooms means joining a dynamic and stimulating team, take up challenges, meet awesome people every week, and change the world, a little bit, every day!

Département

Localisations

OpenClassrooms, Paris

Statut à distance

Télétravail hybride
Offres similaires
Avantages
"Remote First" Policy

Vous pouvez travailler à domicile et/ou au bureau

Horaires flexibles

Orienté résultats plutôt que présence

Assurance médicale

Une excellente couverture santé pour vous et votre famille

Ticket restauraunt

Ticket restaurant pour tous les jours ouvrables

Abonnement gratuit à la salle de sport

Bons illimités pour le sport via Gymlib (France)

Abonnement Navigo

Prise en charge à 100% du titre de transport Navigo

Jours de congé illimités

Jours de repos illimités et une prime de 1.000€ une fois par an pour 15+ jours de repos pris (après un an d'ancienneté)

Un Macbook / PC et tout ce dont vous avez besoin pour être productif

Il comprend des paniers de fruits bio hebdomadaires, du thé, du café et des bonbons à volonté offerts au bureau. Si vous travaillez à distance, nous vous fournirons le matériel nécessaire (écran, bureau, chaise, casque bluetooth etc.)
Comment travaillons-nous chez OpenClassrooms ?
A propos de OpenClassrooms Jobs
OpenClassrooms est une entreprise à mission : rendre l'éducation accessible, et plus particulièrement l'éducation professionnalisante, est l'ambition principale de l'entreprise.
Nous sommes la première plateforme d'éducation en ligne en Europe et en Afrique, proposant des diplômes en ligne accrédités et formant aux compétences du futur. Chaque mois, pas moins de 300 000 étudiants du monde entier se connectent librement à notre plateforme, alors que nous comptons actuellement plus de 10 000 étudiants inscrits sur un parcours payant.