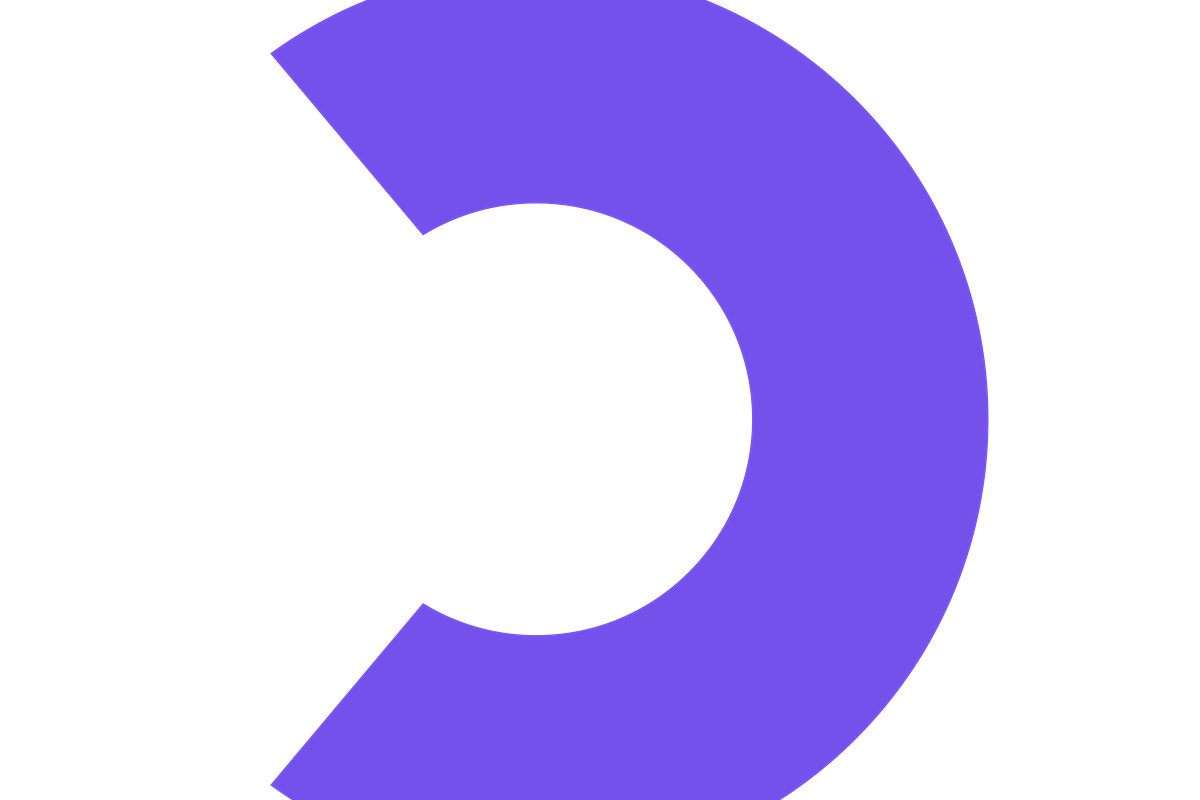 DevOps Engineer H/F
Product / Technology

·

OpenClassrooms, Paris

Flexible Remote
OpenClassrooms est une entreprise à mission qui s'est fixée pour ambition de rendre l'éducation accessible à toutes et tous, partout. 🌎
Nous réunissons une communauté de plus de 2 millions d'étudiants passionnés par les sujets tech. Nous sommes désormais à ce titre la première école en ligne en Europe et en Afrique, et offrons des diplômes 100% en ligne reconnus par l'Etat.
Nous sommes très fiers d'avoir été certifié B Corp (un label international qui distingue les entreprises à impact) et d'avoir intégré en avril le classement français "Great Place to Work". OpenClassrooms fait également partie du groupe Next40 pour la deuxième année consécutive.
Très récemment, nous avons annoncé une nouvelle levée de fonds de 80 millions de dollars. Cela va nous permettre d'investir dans notre produit, de poursuivre notre croissance et de rendre l'éducation encore plus accessible à travers le monde !
Welcome to the revolution of education! #BecomeFutureProof

We are looking for a DevOps Engineer to join OpenClassrooms reporting directly to the Tech Director - to manage, build and partially run our infrastructure and CI-CD stack.

This is a new role at OpenClassrooms and the successful candidate will be confident in coming in and establishing it to add value as quickly as possible.

From security to continuous integration, from observability to SRE, you will be in charge of defining our future infrastructure stack by engaging with our developers and end-users, under the guidance of the Tech Director and the help of our outsourcer. This role can be fully remote or office-based. In acknowledgement of the fact that most of our business activity is currently in France - it would make sense for the successful candidate to be based in France or in the UK and to be a fluent English and French speaker.

RESPONSIBILITIES
In this role, you will:

Contribute to our infrastructure, middleware security, observability and dev tooling strategy
Spread the DevOps culture and the feeling of the added value of infrastructure
Implement the right set of tools based on our needs
Gather requirements and needs through exchanges with the developers
Participate in squads to ensure efficiency and remove technological roadblocks
Troubleshoot and investigate infrastructure and security incidents with the help of our outsourcer
Configure our tools and services to get the most of them in terms of performance, security and functions
Contribute to the global architecture of the infrastructure
REPORTING LINE
Reports to Tech Director
YOU WILL LOVE THIS JOB IF
You possess the following competences:
Strong infrastructure and operations background
Familiarity with AWS and cloud providers in general
Ability to conduct performance analysis
Professional knowledge of DevOps toolchain
Ability to think both strategically and tactically with strong attention to detail in a high-energy, fast-paced environment
Familiarity with Data Privacy, Business Continuity, Information and Cyber Risk and Technology Resilience
Curious, investigative and analytical
Exceptional interpersonal and communicative skills, both written and verbal.
Positive attitude, "can-do" approach, team-player and decisive activity leader
Excellent organisation skills - the ability to plan and organise work so that it is efficient and effective
Fluent English and French communication skills, both written and verbal (C1 in both languages)
Ability to thrive in a dynamic and constantly evolving environment
YOUR BACKGROUND
Relevant professional experience with proven ability to manage large and complicated projects with experience leading cross-functional projects and teams, driving results
Experience with infrastructure as code
Experience managing a high traffic website
Experience creating a new function from scratch
POURQUOI NOUS REJOINDRE
Un environnement de travail et une culture fondée sur l'agilité, l'ouverture, le respect et la performance
Un salaire compétitif
Mutuelle payée intégralement par OpenClassrooms et accès gratuit à une plateforme de téléconsultation médicale
Accès à la formation professionnelle prise en charge par OpenClassrooms
Remboursement des frais de transport (Pass Navigo payé par OpenClassrooms) 
Carte tickets-restaurant Swile (contribution d'OpenClassrooms au maximum autorisé par la loi)
Abonnement Gymlib payé par OpenClassrooms
Congés illimités et après un an d'ancienneté, bonus de 1000 euros une fois par an pour la prise de plus de 15 jours de congés d'affilée
Possibilité de travailler à distance (politique "Remote first")
Un MacBook / PC d'entreprise
PROCESSUS DE RECRUTEMENT
Premier échange avec un membre de l'équipe Talent Acquisition
Entretien en visioconférence avec le responsable du poste
Ensuite, vous réaliserez une étude de cas afin de valider vos compétences pratiques
Entretien en visioconférence avec 2 personnes de votre future équipe et/ou des équipes transverses
A la fin du processus de recrutement, nous vous demanderons de nous fournir des références professionnelles
Intrigué(e) ? Faisons connaissance ! Postulez aujourd'hui  — nous attendons votre candidature !
N'hésitez pas à consulter notre cours en ligne How do we work at OpenClassrooms, afin de mieux comprendre notre mission, notre culture et la composition de nos équipes.
👉 OpenClassrooms est une entreprise éligible au programme de visa French Tech. Cela signifie que les candidats d'origine étrangère peuvent bénéficier d'une procédure accélérée pour déposer une demande d'un titre de séjour "Passeport Talent". Ils peuvent également bénéficier d'une procédure simplifiée "Famille accompagnante" pour accueillir leur époux/se et les enfants mineurs. Plus d'information ici. 
👉 Travailler à OpenClassrooms, cela signifie rejoindre une équipe dynamique et stimulante, relever de nouveaux défis, rencontrer des personnes épatantes chaque semaine et être un acteur de l'innovation et de l'éducation en France et partout dans le monde !
Or, know someone who would be a perfect fit? Let them know!