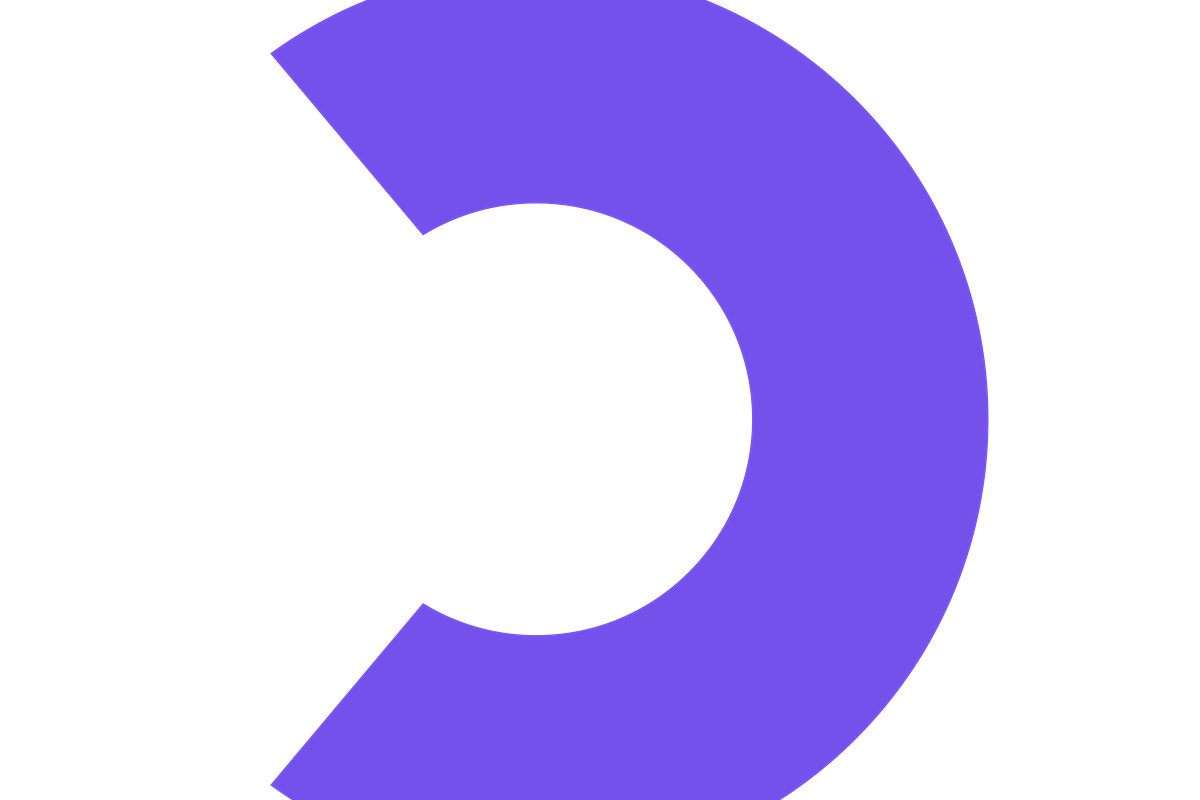 Pre-Sales consultant H/F/X
Revenue / Employers

·

OpenClassrooms, Paris

Flexible Remote
DESCRIPTION OF THE COMPANY
OpenClassrooms is a mission-driven company that makes education accessible to everyone, everywhere. 🌎
We are the leading online education platform in Europe and Africa, offering fully-accredited online diplomas based on the skills of the future and gathering each month a passionate community of 2 million students from around the world.
We are very proud to be part of the B Corp community (more than 3,500 companies that combine profit and general interest), and to have the Great Place to Work label. OpenClassrooms is also part of the Next40 group for the second consecutive year.
We have recently announced a new fundraising of 80 million dollars. This will help us invest in our product, continue our growth and make education even more accessible across the world!
Welcome to the revolution of education! #BecomeFutureProof
RESPONSIBILITIES
Working alongside the Enterprise and Mid-Market Sales teams, the goal of the Pre-Sales consultant is to help our field sales teams win our most complex and high-value opportunities in the B2B Learning business line, including RFIs are RFQs and complex enterprise deals.
Create and deliver powerful presentations and demo experiences that clearly communicate the uniqueness of the value proposition
Manage all functional (content mapping, platform capabilities) and technical (i.e. SSO, LMS integration, GDPR, IT Sec) aspects of RFP / RFI responses, and work with internal experts as required
Write professional and impactful proposals in English and in French (custom and standard); own the quality and timeliness of all outbound proposals
Successfully match customer pain/requirements to proposed solutions
Identify and try to mitigate non-standard aspects and risk factors in deals; submit early for deal shaping when needed to reduce the sales cycle
Effectively document and communicate client needs to the Product teams for future product enhancements
Partner with sales executives to plan, prepare and execute strategic deals in complex sales cycles
Collect and document competitive intelligence
Contribute to the overall B2B Learning achievement against the target
Implement impactful pre-sales practices to improve our conversion rate and reduce the sales cycle length
Contribute to improving the pre-sales phase of complex deals in a scalable way (improving demo flows, functional proposal templates, RFP resource libraries).
REPORTING LINE
Reports to: Director of Employer Success
EXPERIENCE & COMPETENCIES
Aligned with OpenClassrooms culture and principles;
5+ years of successful pre-sales consulting experience in the tech and/or training sector (training provider, SaaS or software vendor) serving large B2B customers;
Experience in tender management, functional & technical proposal writing, complex procurement checklists
Strong skills in building and delivering professional pre-sales presentations and product demonstrations
Successful hands-on experience on building team & processes at a fast pace; 
Expert in defining and documenting processes, ensuring standardization, implementing automation opportunities and increasing team's productivity; 
High level of standard on CRM data quality, forecasting and pipeline management
Bilingual in French and English (C1-level minimum, native English is a plus);
Creative, rigorous, hands-on, tenacious, fast learner, challenger & result-driven;
Strong interest and a good understanding of web-based, SaaS and Training solutions;
At ease with CRM (Salesforce), Office (Google/MS), Collaboration (Slack, Notion) tools;
Knowledge of the HR Technology space would be a plus (SSO, LMS)
WHAT ELSE ARE WE LOOKING FOR?
Action-driven: you are curious about quickly testing new initiatives, collecting results and feedback, before scaling your efforts: 
Data mindset: you make decisions based on reliable data you collect and challenge your stakeholders, based on specific metrics; 
Work environment: experience working in a fast-growing company, where speed is key; 
Coach attitude: you are a player but most & foremost a strong coach, able to motivate & inspire your team to become every day better at what they do; 
Collaborative: you communicate constructively learnings collected from clients and you build processes in sync with other teams; 
Passion for making a difference: you are interested in Ed Tech and how online education platforms can have a social impact;
WHY JOIN US
A work environment and a strong culture built on agility, openness, respect and high quality
A competitive salary
Health insurance ("Mutuelle") monthly fee entirely paid by OpenClassrooms and remote medical consultations for free
Access to professional development training sponsored by OpenClassrooms
Pass Navigo entirely paid by OpenClassrooms
Meal vouchers (Employer contribution at 60%, the max authorised by law)
Access to the gym for free (Gymlib paid by OpenClassrooms)
Unlimited days off, and after 1 year at OpenClassrooms, a 1.000€ premium once a year for 15+ days off taken
"Remote  First" work policy
A company MacBook / PC
HIRING PROCESS
The journey usually starts with a phone interview and a meeting with the HR department. Then we plan face-to-face meetings with Attila, VP Employers, Paricia, Employer Success Director and some team members within the Revenue Department. At one point you will meet with some other team members to discuss OpenClassrooms' Values and Culture.  We'll also take time for you to walk around our facilities and have chats with our people. 
You will be asked to provide us with 5 professional references contact detail.
Intrigued? We'd love to hear from you! Apply today — we're standing by for your resume!
Feel free to check our online course How do we work at OpenClassrooms to get the gist of who we are.
👉 OpenClassrooms is a French hyper-growth company eligible for the French Tech Visa program. That means, for foreign candidates, benefiting from the accelerated procedure to apply for a "Talent Passport" residence permit. There is also a simplified "accompanying family" procedure available for spouse and dependent minor children. More information here. 
👉 Working at OpenClassrooms means joining a dynamic and stimulating team, take up challenges, meet awesome people every week, and change the world, a little bit, every day!
Additional information
Remote status

Flexible remote
Or, know someone who would be a perfect fit? Let them know!