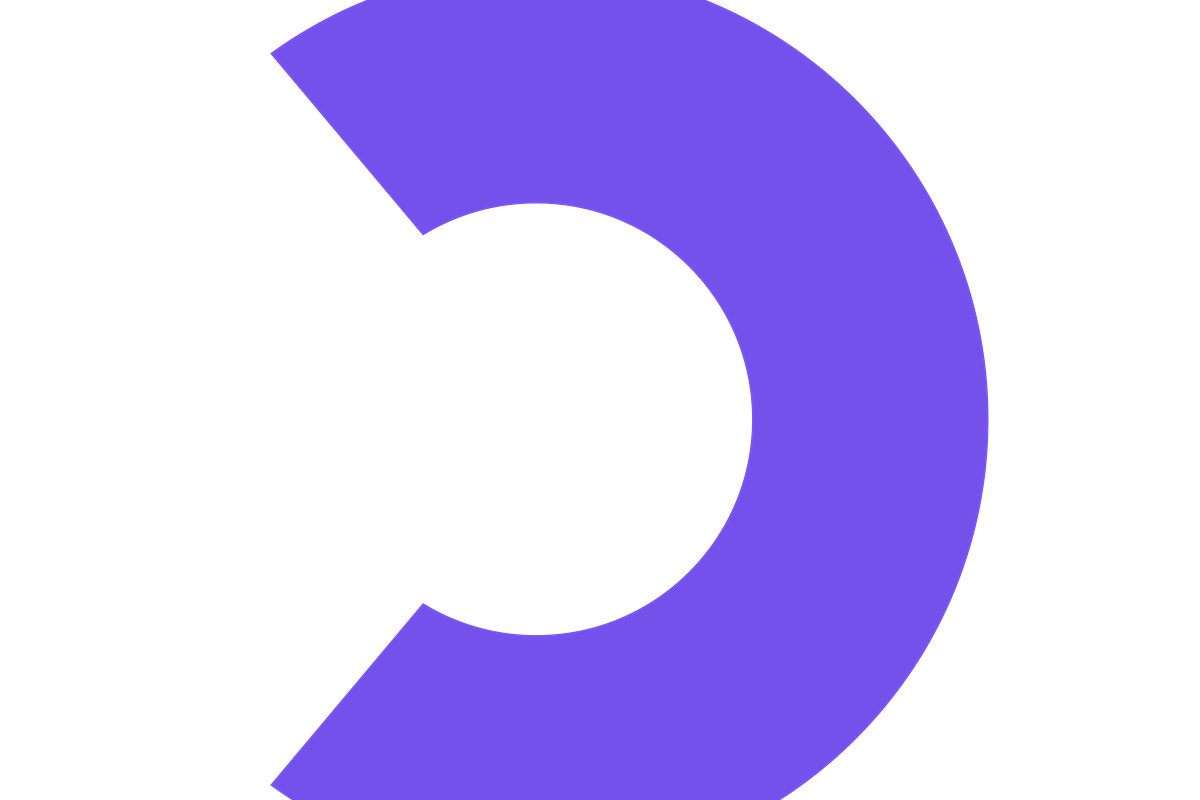 Director Student Success H/F/X
Revenue / Global Operations

·

OpenClassrooms, Paris

,

OpenClassrooms, London

Flexible Remote
DESCRIPTION OF THE COMPANY
OpenClassrooms is a mission-driven company that makes education accessible to everyone, everywhere. 🌎
We are the leading online education platform in Europe and Africa, offering fully-accredited online diplomas based on the skills of the future and gathering each month a passionate community of 2 million students from around the world.
We are very proud to be part of the B Corp community (more than 3,500 companies that combine profit and general interest), and to have the Great Place to Work label. OpenClassrooms is also part of the Next40 group for the second consecutive year.
We have recently announced a new fundraising of 80 million dollars. This will help us invest in our product, continue our growth and make education even more accessible across the world!
Welcome to the revolution of education! #BecomeFutureProof
There's a revolution currently taking place in the education and training field, and you want to be a part of it. You feel strongly about access to education, and you may have even taken a few MOOCs or online classes yourself. Come help us make education accessible to all. 

 At OpenClassrooms, the Student & Employer Success (SES) Team is here to guarantee our customers' ROI: students and employers alike. The SES Team ensures our students and employers get the best possible experience with us. From choosing their course to completing their projects, graduating, and achieving professional success, you'll be there every step of the way to offer a helping hand as part of the global SES team.
 We are looking for a unique individual with significant experience in the management and automation of customer support and customer success activities, along with exceptional business acumen. The Director, Student Success, will lead to student success, retention, graduation rates, and employability. You have proven experience in creating innovative, efficient, and sustainable processes in a data-driven fashion while automating to provide an exceptional customer experience. You often take the initiative and are constantly on the lookout to learn new things. You are ready to join an agile and fast-moving structure, with the goal to make education accessible to all.
RESPONSIBILITIES
 In this role, you will:
By 2025, we expect to place 1M students per year into the workforce. To achieve this, we aim to provide a world-class customer experience for our students. We're looking for someone to lead student success for our students globally and:
Build, lead, and scale a world-class student support team to manage all students' and customers' journeys.
Create an agile environment of continuous process improvement working through iteration.
Identify benchmarks and metrics to improve student success. Your mission is to become a thought leader in student success. Remember, we want to provide a best-in-class experience to our students.
Collaborate with other departments using quantitative and qualitative data to identify opportunities to improve student outcomes.
Manage and motivate a team of Student Success Managers aligned with the mission, the culture of OC, and company goals. 
Envision and launch innovative initiatives and tactics to improve student progression, student retention, and graduation rates.
Scale the team balancing the constraints of customer demands and operational efficiencies. 
Facilitate improvements and minimize complexities in policies and processes to support student success
Participates in the development and execution of the strategic direction and aligns the company's mission and goals.  
Resolves problems and issues affecting areas directly to improve overall effectiveness and efficiency to ensure students' exceptional outcomes. 
Create, track, analyze and report back on the Student Success Team's KPIs in a repeatable fashion for all internal and external stakeholders (Progression, completion rates, retention, CSAT/NPS, first reply time, and full-resolution time)
Student Success: student experience,  dropout, and graduation rates (retention), student offboarding and jury., 

Employee satisfaction scores

Be hands-on. Spend some time performing operational tasks such as reviewing and processing support tickets. This will be instrumental in your ability to select key areas of improvement and prioritize what gets solved first.
Turn existing time-consuming processes into sustainable and scalable automated tasks whenever possible.
Significantly increase our self-service performance.
REPORTING LINE
Reports to the Global VP, Student Success.

SKILLS REQUIRED

Proven track record of exceptional leadership with experience managing operational teams (15+ direct reports). 
Excellent English and French communication skills, both written and verbal (C1 level at the very least in both languages). 
Highly detail-oriented and capable of wearing multiple hats.
Solid grasp of student/customer success metrics: you know what to measure and why
Comfortable selecting, implementing and using multiple SaaS tools and platforms to increase efficiency.
Great empathy and ability to remain calm
A true passion for education and helping others succeed
Ability to quickly adapt, adjust and learn in a hyper-growth startup environment.
Data-driven and results-oriented
Proven ability to brings solutions to virtually any problems or challenges that come up.
You know how to make processes and tasks as efficient, accurate, and effective as possible through continuous improvement and iteration to generate incremental or breakthrough improvements.
Tech-savvy (experience with most of the following tech stack would be a bonus: Zendesk, Slack, Salesforce, Excel, G-Suite, Tableau, etc.)
Ability to work under pressure towards specific KPI's
Remote experience is a must
DESIRED EDUCATION & EXPERIENCE 
7+ years successful student success, customer service, sales, and operations management experience in both B2C and B2B environments
5+years of experience managing Student Success Team operations or Student Advisement operations 
5+ years experience working teams in an international setting
3+ years ticketing tool (Zendesk, Salesforce) experience
3+ years Startup experience
WHY JOIN US
A work environment and a strong culture built on agility, openness, respect and high quality
A competitive salary
Health insurance ("Mutuelle") monthly fee entirely paid by OpenClassrooms and remote medical consultations for free
Access to professional development training sponsored by OpenClassrooms
Pass Navigo entirely paid by OpenClassrooms
Meal vouchers (Employer contribution at 60%, the max authorised by law)
Access to the gym for free (Gymlib paid by OpenClassrooms)
Unlimited days off, and after 1 year at OpenClassrooms, a 1.000€ premium once a year for 15+ days off taken
"Remote  First" work policy
A company MacBook / PC
HIRING PROCESS
First exchange with a member of the Talent Acquisition team
Video conference interview with the person in charge of the position
Then you will carry out a case study to validate your practical skills
Video-conference interview with 2 people from your future team and/or cross-functional teams
At the end of the recruitment process, we will ask you to provide us with professional references
Intrigued? We'd love to hear from you! Apply today — we're standing by for your resume!
Feel free to check our online course How do we work at OpenClassrooms to get the gist of who we are.
👉 OpenClassrooms is a French hyper-growth company eligible for the French Tech Visa program. That means, for foreign candidates, benefiting from the accelerated procedure to apply for a "Talent Passport" residence permit. There is also a simplified "accompanying family" procedure available for spouses and dependent minor children. More information here. 
👉 Working at OpenClassrooms means joining a dynamic and stimulating team, take up challenges, meet awesome people every week, and change the world, a little bit, every day!
Additional information
Remote status

Flexible remote
Or, know someone who would be a perfect fit? Let them know!