Revenue / Employers
·
OpenClassrooms, New York
·
Remote
Vice President US Employers M/F/X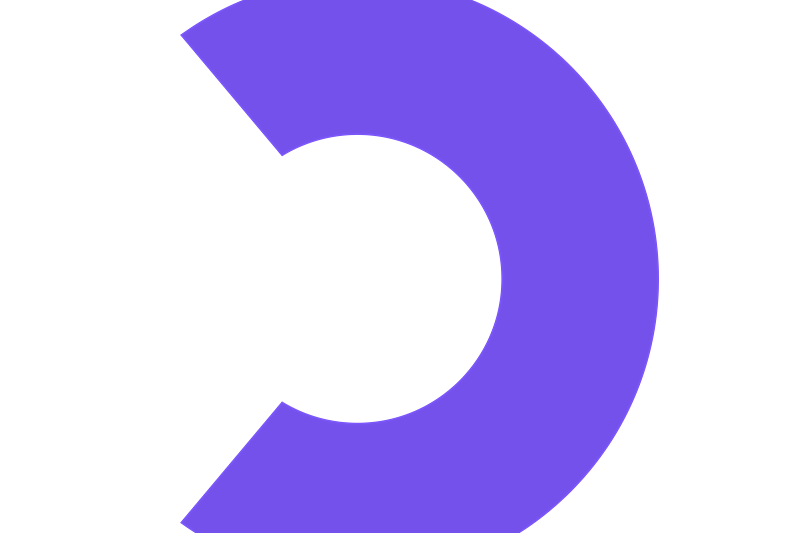 DESCRIPTION OF THE COMPANY
OpenClassrooms is a mission-driven company that makes education accessible to everyone, everywhere. 🌎
We are the leading online education platform in Europe and Africa, offering fully accredited online diplomas based on the skills of the future. Each month, at least 300 000 free students from around the world connect to our platform, and we currently count more than 10 000 degree students.
We are very proud to be part of the B Corp community (more than 3,500 companies that combine profit and general interest) and to have the Great Place to Work label. OpenClassrooms is also part of the Next40 group for the second consecutive year.
In April 2021, we announced new fundraising of 80 million dollars. This will help us invest in our product, continue our growth and make education even more accessible across the world!
Welcome to the revolution of education! #BecomeFutureProof
We're looking for an outstanding leader for our US business development to join our senior leadership in the Employers function. Our aim is to help to upskill and reskill the American workforce of the future.
The Vice President US Employers will lead the strategy, planning, and implementation of our overall go-to-market plan in the US, and be responsible for helping us achieve both our commercial, team, and impact goals The RVP will build and manage a high performing direct sales team working with US Employers, and also have a transversal general management role to holistically lead our US business development, coordinating all relevant workstreams across areas such as accreditation, product, marketing, finance, legal, admin, HR, and operations.
Under your leadership, the US Employer team will drive revenue growth and client acquisition through new business development by deeply understanding how OpenClassrooms can partner best with employers, funding bodies, and the public sectors across the US.
As the Senior General Manager of the US, transversely lead all US related workstreams and will:
Design the shape and tone of the US sales and back-office operation to fully represent our culture and values, and support our success
Collaborate across the global business with Sales Ops, Product, Marketing, Legal, Finance, HR and the Global Ops team to ensure the successful implementation of the full set of our capabilities required to implement the US strategy
Reshape and close deals that meet thresholds of commercial and student success, as well as engaging brands which help us grow our profile and reputation
Provide insights and the leadership that help OpenClassrooms evolve its US value proposition to become the leading solution for Apprenticeships for US Employers 
Lead the recruitment, onboarding and ongoing coaching of the US direct sales team, building the foundation of our future US business unit
Maintain and build rapport with senior executives to formulate strong, long-term business relationships through ongoing and strategic follow-up, communication, and outreach 
Own the sales quota for the region; Develop and maintain the pipeline for the US according to targets, and provide clear and accurate forecasting and reporting of sales activities and outcomes
Prepare and deliver compelling sales presentations and coordinate and drive the development of winning sales proposals
Manage and write complex proposals that require coordination between multiple teams across multiple geographies
Lead negotiation of prices and contracts, and understand the legal ramifications of US corporate contracting 
Deliver a high standard of data quality in Salesforce on customers and opportunities 
Maintain a thorough working knowledge of OpenClassrooms' product and service offering, pricing structure, contract management parameters, policies, and procedures
Represent OpenClassrooms at key industry events and be an embodiment of our mission and values
Be a valued member of our leadership team and help us drive the culture and success of the business across all geographies, products, and sectors.
SKILLS & EXPERIENCES:
Sales leader with a track record (15+ years) of managing business development teams that exceed quota on a regular basis
Strategic thinker with a proven record of holistic and collaborative working with their key peers to drive growth in new markets and products
Strong people management skills, with the ability to coach sales professionals to high performance
Excellent business writing and editing skills and strong attention to detail
Oversight of complex projects is preferred (consulting, pre-sales, consultative sales, partnerships)
Business acumen, analytical ability with a data-driven approach to solving problems
Demonstrated project management skills with a love of getting things done
A hands-on, "roll up the sleeves," action-oriented approach with colleagues and clients
Understanding and experience of market-building and growth in a highly competitive market, at speed.
Key Requirements:
Corporate / Start-up / Scale-up B2B sales leader with 10+ years of experience managing large multi-state quota-carrying teams 
Multi-channel sales experience (including a combination of inside sales, field sales, indirect sales, e-commerce experience) 
Ability to thrive and develop relationships in fast-paced, collaborative, and ambiguous environments
Advanced (minimum C1 level) in English; French appreciated
Believes in the mission of OpenClassrooms and the impact of education on individuals and economies
Experience within Corporate Education and HR ecosystems
Nice to haves:
General management experience or P&L responsibility
Government and Public sales experience
Higher Education or professional training sector experience
Strong personal passion for education technology, employability, and talent development
Worked collaboratively with colleagues across different continents, cultures and time-zones
Start-up / Scale-up experience
Sold web-based or SaaS products into corporate clients
At ease with Salesforce, Microsoft & Google office suites, Slack & Notion
WHY JOIN US
A mission-driven company with venture capital backing to scale our offer globally
A chance to play a founding fathers role in our US ambitions
A work environment and a strong culture built on agility, openness, respect and high quality
A highly competitive salary and sales commission plan
Dental and Vision: 100% covered for the employee and 75% for the family
401K (pension): the company matches up to 5%
Health insurance: 100% covered for the employee and 75% for the family
Access to professional development training sponsored by OpenClassrooms
Parental & family leave (Maternity Leave Package)
PTO 20 Days and additional vacation days.  After 1 year at OpenClassrooms, a $1,000 premium once a year for 15+ days off taken
"Remote First" work policy
A company MacBook
Intrigued? We'd love to hear from you! Apply now and be part of the revolution of education!
Department

Locations

OpenClassrooms, New York

Remote status

Flexible Remote
Related jobs
Perks & benefits
"Remote First" Policy

You can work from home and/or from the office

Flexible timetables

Results rather than presence oriented!

Medical Insurance

An excellent health insurance for you and your family

Meal vouchers

Meal vouchers for all working days

Free gym subscription

Unlimited vouchers for sports through Gymlib (France)

Travel expenses

Full coverage of travel expenses and public transportation

Unlimited days off

Unlimited days off and a 1.000€ premium once a year for 15+ days off taken (after one year of seniority)

A Macbook / PC and everything you need to be productive

It includes weekly organic fruit baskets, unlimited tea, coffee, and candies that are offered at the office. If you work remotely, we'll provide you with the necessary equipment (screen, desk, chair, bluetooth headset etc.)
What is it like to work at OpenClassrooms?
About OpenClassrooms Jobs
OpenClassrooms is a mission-driven company with the ambition to make education accessible to everyone, everywhere.
We are the leading online education platform in Europe and Africa, offering fully accredited online diplomas based on the skills of the future. Each month, 300 000 free students from around the world connect to our platform, and we currently count 10 000 persons among our degree students.
As such, we are now the first online school in Europe and Africa and offer 100% online diplomas recognized by the State.