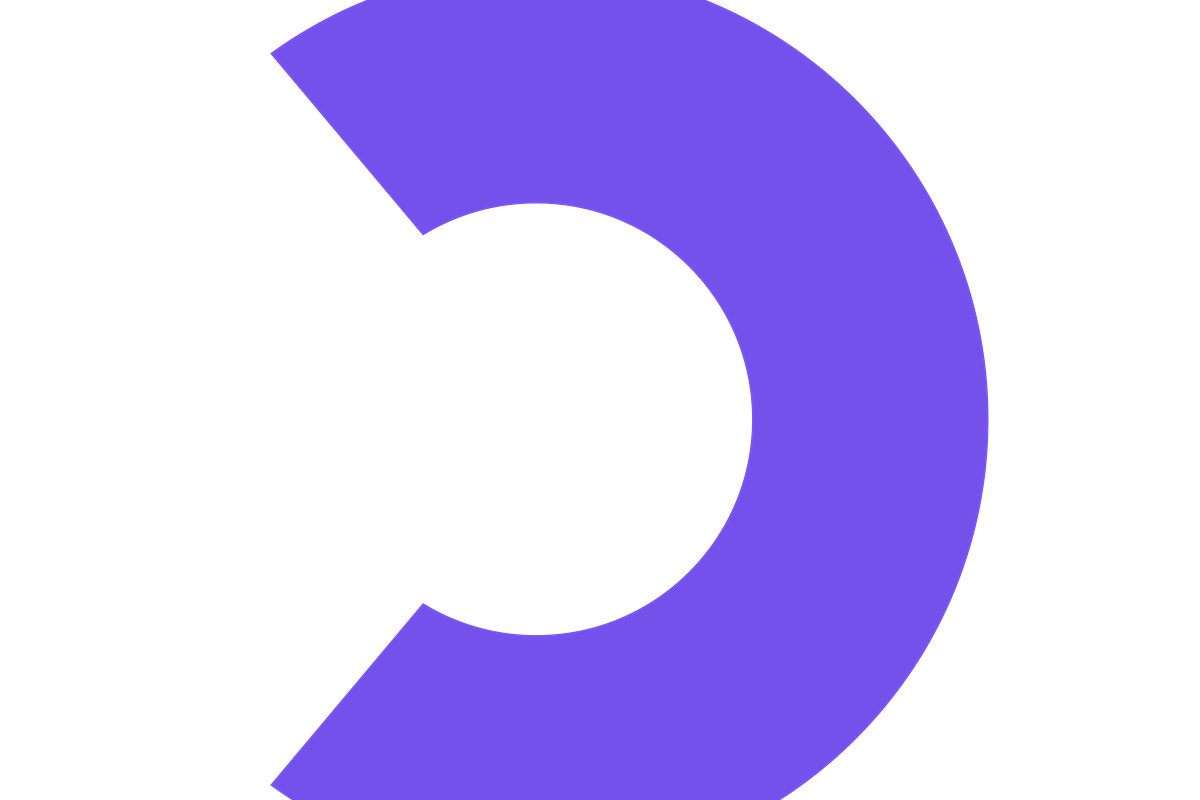 Apprenticeship Customer Success Manager H/F/X
Revenue / Global Operations

·

OpenClassrooms, Paris

Flexible Remote
DESCRIPTION OF THE COMPANY
OpenClassrooms is a mission-driven company that makes education accessible to everyone, everywhere. 🌎
We are the leading online education platform in Europe and Africa, offering fully accredited online diplomas based on the skills of the future and gathering each month a passionate community of 2 million students from around the world.
We are very proud to be part of the B Corp community (more than 3,500 companies that combine profit and general interest) and to have the Great Place to Work label. OpenClassrooms is also part of the Next40 group for the second consecutive year.
In April 2021, we announced new fundraising of 80 million dollars. This will help us invest in our product, continue our growth and make education even more accessible across the world!
Welcome to the revolution of education! #BecomeFutureProof
There's a revolution currently taking place in the education and training field and you want to be a part of it. You feel strongly about access to education and you may have even taken a few MOOCs or online classes yourself. Come help us make education accessible to all. OpenClassrooms is a startup founded by Mathieu Nebra and Pierre Dubuc. We've been going through a hyper-growth phase since our last round of series B funding in the amount of $60M during the first half of 2018. Over 3M people per month train themselves on our platform. By 2025, we aim to place 1M students per year in the workforce. 
At OpenClassrooms, the Student & Employer Success (SES) Team is here to guarantee ROI for our customers: students and employers alike. The SES Team ensures our students and employers get the best possible experience with us. 
We're expanding our proactive Employer Success Team to help us proactively managing our Apprenticeship Programs with our growing number of enterprise and B2B clients. We take Employer Success seriously at OpenClassrooms. Our Employer Success team is dedicated to going above and beyond for our B2B clients day in and day out. We are looking for an individual with exceptional customer service skills to deliver world-class service to all of our Apprenticeship clients and ensure they achieve their educational goals on our platform. You are a customer success guru, you love interacting with people and solving tricky problems. You're extremely independent and autonomous: you can make things happen without someone saying so, with minimal management. "Continuous Improvement" is second nature to you as you obsess over details and persist to make things just "perfect" for our students. If that's you, then you might just be ready to join an agile and fast-moving structure, with the goal to make education accessible to all.
RESPONSIBILITIES
By 2025, we expect to place 1M students per year into the workforce. Customer Success is essential to our growth, it's who we are. OpenClassrooms is a small, fast-growing, and globally distributed company, so you'll likely get to work on many projects across the organization. That said, here are some things you'll probably do:

Manage from end-to-end our OC Apprenticeship Program in France, including employer onboarding, regular status updates on the apprentices' progress and any escalation process with customers.
Manage the relationship with all Apprenticeship contacts at the Employer level, including the HR sponsors and the Apprentice tutors, and serve as a strategic advisor to our B2B clients to ensure the success of our Apprenticeship program service delivery 
Build scalable processes and dedicated tools to provide a premium Employer Journey for all our Apprenticeship clients
Build and maintain Internal Dashboards to provide the KPI of our Apprenticeship Program to the OC organization.
Make sure OC complies with all legal requirements related to Apprenticeship Programs (onboarding/notifications), and keep OC processes aligned with the ISO certification guidelines (to be released in 2019)
Work with OC Business Development Team to make sure our Apprenticeship Global Processes are aligned with UK Apprenticeship requirements
Build and manage engagement programs that delight customers, secure customer satisfaction and loyalty, driving high renewal rates and low churn while influencing up-sell
Contribute to creating a unique, modern, and relevant tone of voice to interact with OpenClassrooms' customers
Route specific queries to other departments when appropriate. You should be comfortable discussing product capabilities and being the Apprenticeship employer' voice internally
Organize, analyze, and escalate Apprenticeship employer feedback to help our Product Team improve our educational platform
Experiment through iterations with a continuous improvement mindset in order to improve our internal processes and create efficiencies

When it comes to process creation, we go by what we call "the golden cycle": Discover (do it yourself manually), standardize (make sure the process is manually replicable), actually processize (document in writing on our internal Wiki, Notion. so), and automate (with SaaS tools and technical developments) 
REPORTING LINE
 Reports to the VP, Employer Success.
YOU WILL LOVE THIS JOB IF
You have excellent communication skills in both French and English (C1 level at the very least in both languages)
You have a love and natural affinity for service and customer satisfaction. You're naturally empathetic and able to communicate in ways that empower, not belittle
You have creative problem-solving skills
You possess the ability to work autonomously: you can work several hours with minimal supervision
You are comfortable taking initiative and making decisions on your own
You are flexible and adaptable to work in an extremely fast-changing environment. Your job duties will change and evolve constantly
You have strong time management and prioritization skills. You can multitask like no one else
You have a desire to work in a performance-focused, KPI-oriented team and in a transparent environment
You have a strong wish to give and receive feedback frequently in a nonaggressive fashion and regardless of seniority or rank
You possess advanced MS Excel skills (you OWN Pivot Tables, maybe even Excel Macros)
You use your data analysis skills to review, understand and act on internal reports 
You have a high level of comfort with SaaS tools and platforms. You can ease your way through virtually any online tool within minutes
You have a true passion for education coupled with acute business acumen.
You can align with both mission and revenue goals
You have Common sense!
We work when our customers need us so you need to be able to work on a set schedule. Bonus Points if you geek out on: Automation (Python programming, Excel, Zapier, etc.), CRM  tools, SQL query writing, API integrations
YOUR BACKGROUND
Bachelor's or Master's level education
5 to 10 years overall professional experience: 

5+ years of experience in a customer success role with KPI's

2+ years of experience working at a SaaS provider

2+ years experience working in Education provider, ideally in the Apprenticeship sector

2+ years experience working with Human Resources departments, Learning & Development departments, or in the staffing industry (staffing agency, headhunting, etc.)

Experience with ticketing tools (Zendesk, Freshdesk, HelpScout, etc.), and experience with our tech stack preferred (Slack, Zendesk, Zapier, G-Suite, AirCall, Asana, etc.)
WHY JOIN US

A work environment and a strong culture built on agility, openness, respect and high quality
A competitive salary
Health insurance ("Mutuelle") monthly fee entirely paid by OpenClassrooms and remote medical consultations for free
Access to professional development training sponsored by OpenClassrooms
Pass Navigo entirely paid by OpenClassrooms
Meal vouchers (Employer contribution at 60%, the max authorised by law)
Access to the gym for free (Gymlib paid by OpenClassrooms)
Unlimited days off, and after 1 year at OpenClassrooms, a 1.000€ premium once a year for 15+ days off taken
"Remote  First" work policy
A company MacBook / PC
HIRING PROCESS
The journey starts with the first interview with a member of the Talent Acquisition team
Then a videoconference with the Manager of the team you are applying to join
This will then be followed by a case study to validate your practical job-related skills 
For the very final round, you will meet other team members (Brand & Comms, Learning, Employers & Student Success, Finance…)
Finally, you will be asked to provide us with professional references including contact details. 
Intrigued? We'd love to hear from you! Apply today — we're standing by for your resume!
Feel free to check our online course How do we work at OpenClassrooms to get the gist of who we are.
👉 OpenClassrooms is a French hyper-growth company eligible for the French Tech Visa program. That means, for foreign candidates, benefiting from the accelerated procedure to apply for a "Talent Passport" residence permit. There is also a simplified "accompanying family" procedure available for spouses and dependent minor children. More information here. 
👉 Working at OpenClassrooms means joining a dynamic and stimulating team, take up challenges, meet awesome people every week, and change the world, a little bit, every day!
Additional information
Remote status

Flexible remote
Or, know someone who would be a perfect fit? Let them know!