Revenue / Global Operations
·
OpenClassrooms, Paris
·
Remote
Sales Director - B2C market H/F/X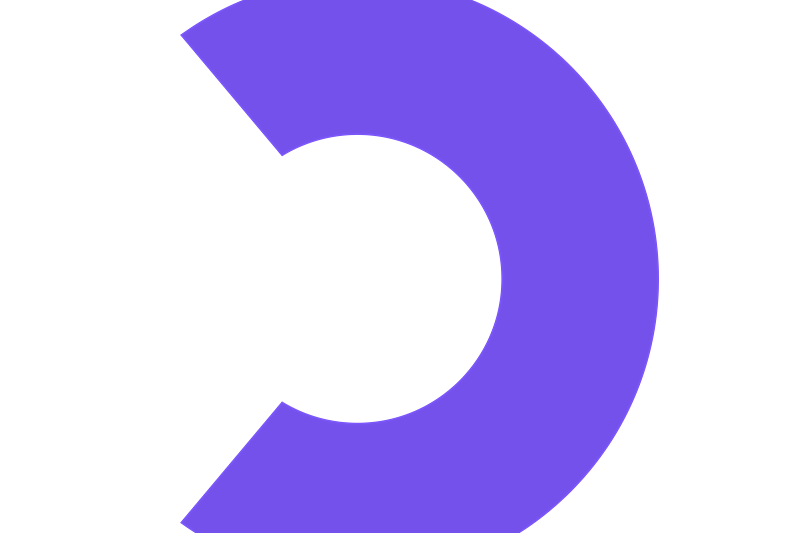 DESCRIPTION OF THE COMPANY
OpenClassrooms is a mission-driven company that makes education accessible to everyone, everywhere. 🌎
We are the leading online education platform in Europe and Africa, offering fully accredited online diplomas based on the skills of the future. Each month, at least 300 000 free students from around the world connect to our platform, and we currently count more than 10 000 degree students.
We are very proud to be part of the B Corp community (more than 3,500 companies that combine profit and general interest) and to have the Great Place to Work label. OpenClassrooms is also part of the Next40 group for the second consecutive year.
In April 2021, we announced new fundraising of 80 million dollars. This will help us invest in our product, continue our growth, and make education even more accessible across the world!
Welcome to the revolution of education! #BecomeFutureProof


RESPONSIBILITIES
Build an inside sales engine for qualifying & converting leads at scale ;
Design an impactful sales approach to push the right offering to the right lead, acquiring loyal self-paying & CPF students ;
Develop a strong understanding of our target audiences and provide feedback to the growth marketing team in terms of lead scoring and qualification ;
Standardize, document & structure sales pitches & scripts and analytical processes, build sales automation infrastructure and tools to continuously optimize sales funnel and scale ;
Manage, coach & grow an inside sales team, set up sales discipline, define goals & priorities, align ways of working and spread best practices ;
Report on and forecast both sales (volume of opportunities, of closed leads, conversion rates, etc.) and financial performance (bookings and revenue per business line, gross margin, etc.) and ensure proper allocation of effort.
 
REPORTING LINE
 This job will report to Linda FANUEL VP, Student & Customer Operations.


YOU WILL LOVE THIS JOB IF
Action-driven: you are curious about quickly testing new initiatives, collecting results and feedback, before scaling your efforts ; 
Data mindset: you make decisions based on reliable data you collect and challenge your stakeholders, based on specific metrics ; 
Work environment: experience working in a fast-growing company, where speed is key ;
Coach attitude: you are a player but most & foremost a strong coach, able to motivate & inspire your team to become every day better at what they do ;
Collaborative: you communicate constructively learnings collected from clients and you build processes in sync with other teams ;
Passion for making a difference: you are interested in ed-tech and how online education platforms can have a social impact ;
Tools: knowledge of Hubspot, Salesforce, Google Analytics would be a plus ;
English required: you have at least a C1-level of English.
YOUR BACKGROUND
7+ years of experience building and managing an inside sales team of 10+ in a SaaS environment, where speed is key ;
Experience in short sales cycle, focused on closing fast ; 
Demonstrated hands-on experience and ready to build a team & processes almost from scratch at a fast pace ;
Commercial stamina, supported by a customer-first approach ; 
Fluent across sales and CRM automation tools and an expert in defining & documenting processes, ensuring standardization, implementing automation opportunities, and increasing team productivity. Extensive knowledge of Salesforce would be a plus ;
Knowledge over lead generation tactics and lead scoring tools ;
Strategy leader with excellent verbal & written communication skills ;
Experience hiring, mentoring, coaching & retaining a high-performing team (10+), exhibiting poise & dynamism to motivate and spread confidence ;
Have worked in a cross-functional environment along with marketing, data analysts & PMs.
WHY JOIN US

A work environment and a strong culture built on agility, openness, respect, and high quality ; 
A competitive salary ; 
Health insurance ("Mutuelle") monthly fee entirely paid by OpenClassrooms and remote medical consultations for free ; 
Access to professional development training sponsored by OpenClassrooms ; 
Pass Navigo entirely paid by OpenClassrooms ; 
Meal vouchers (Employer contribution at 60%, the max authorized by law) ; 
Access to the gym for free (Gymlib paid by OpenClassrooms) ; 
Unlimited days off, and after 1 year at OpenClassrooms, a 1.000€ premium once a year for 15+ days off taken ; 
"Remote  First" work policy ; 
A company MacBook. 
HIRING PROCESS
The journey starts with a phone interview with Talent Acquisition Manager (20 min)
Then a face-to-face (virtual) meeting with the VP of the department you are applying to join (1 hour)
This will then be followed by a case study to validate your practical job-related skills ( 1hour)
For the very final round, you will meet your team and other teams in OpenClassrooms (Brand & Comms, Learning, Employers & Student Success, Finance…)
You will be asked to provide us with professional references including contact details.
Intrigued? We'd love to hear from you! Apply today — we're standing by for your resume!
Feel free to check our online course How do we work at OpenClassrooms to get the gist of who we are.
👉 OpenClassrooms is a French hyper-growth company eligible for the French Tech Visa program. That means, for foreign candidates, benefiting from the accelerated procedure to apply for a "Talent Passport" residence permit. There is also a simplified "accompanying family" procedure available for spouses and dependent minor children. More information here. 
👉 Working at OpenClassrooms means joining a dynamic and stimulating team, take up challenges, meet awesome people every week, and change the world, a little bit, every day!
Department

Locations

OpenClassrooms, Paris

Remote status

Flexible Remote
Related jobs
Perks & benefits
"Remote First" Policy

You can work from home and/or from the office

Flexible timetables

Results rather than presence oriented!

Medical Insurance

An excellent health insurance for you and your family

Meal vouchers

Meal vouchers for all working days

Free gym subscription

Unlimited vouchers for sports through Gymlib (France)

Travel expenses

Full coverage of travel expenses and public transportation

Unlimited days off

Unlimited days off and a 1.000€ premium once a year for 15+ days off taken (after one year of seniority)

A Macbook / PC and everything you need to be productive

It includes weekly organic fruit baskets, unlimited tea, coffee, and candies that are offered at the office. If you work remotely, we'll provide you with the necessary equipment (screen, desk, chair, bluetooth headset etc.)
What is it like to work at OpenClassrooms?
About OpenClassrooms Jobs
OpenClassrooms is a mission-driven company with the ambition to make education accessible to everyone, everywhere.
We are the leading online education platform in Europe and Africa, offering fully accredited online diplomas based on the skills of the future. Each month, 300 000 free students from around the world connect to our platform, and we currently count 10 000 persons among our degree students.
As such, we are now the first online school in Europe and Africa and offer 100% online diplomas recognized by the State.