Product / Technology
·
OpenClassrooms, Paris
·
Hybrid Remote
Senior Salesforce Administrator H/F/X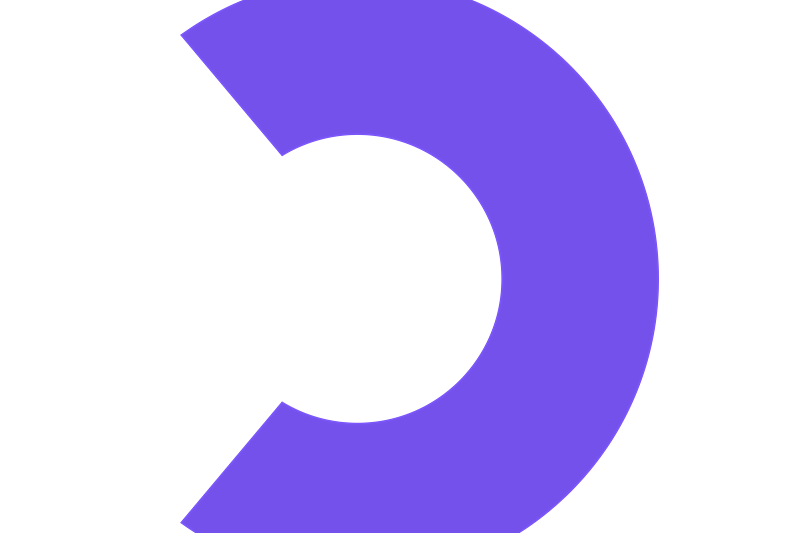 DESCRIPTION OF THE COMPANY
OpenClassrooms is a mission-driven company that makes education accessible to everyone, everywhere. 🌎
We are the leading online education platform in Europe and Africa, offering fully accredited online diplomas based on the skills of the future. Each month, at least 300 000 free students from around the world connect to our platform, and we currently count more than 10 000 degree students.
We are very proud to be part of the B Corp community (more than 3,500 companies that combine profit and general interest) and to have the Great Place to Work label. OpenClassrooms is also part of the Next40 group for the second consecutive year.
In April 2021, we announced new fundraising of 80 million dollars. This will help us invest in our product, continue our growth and make education even more accessible across the world!
Welcome to the revolution of education! #BecomeFutureProof
OpenClassrooms is looking for a Senior Salesforce Administrator to design and customize our Salesforce platform. 
We are seeking a problem-solver and an idea-maker who is able to anticipate both technical and business issues and to implement solutions. In this role, you will be at the heart of OpenClassrooms collaborating with every department from Sales and Customer Success to Tech and Product. 
You often take on initiatives and are constantly on the lookout to learn new things. You are ready to join an agile and fast-moving environment, with the goal to make education accessible to all.
RESPONSIBILITIES
In this role, you will:
Translate business and/or operational requirements into well-architected solutions
Work on Salesforce roadmap by planning and implementing evolutions
Maintain SF platform and continuously improve customization
Collaborate closely with Product teams and other Salesforce stakeholders (Sales Ops, Data, Security, etc.) to ensure continuous delivery, data consistency, maintain security standards and help monitoring OpenClassrooms operations and business
Use Agile methodology to strive to deliver top-quality results in an iterative delivery environment
Interact with all our internal teams who use Salesforce (Employer, Student, Employer Success, Student success, Business Dev & Partnerships, Sales, Data etc.)
REPORTING LINE

Reports to the Salesforce Manager 
YOU WILL LOVE THIS JOB IF

You are very hands-on and autonomous.
You are customer centric and see yourself as an advisor.
Reliability and kindness are part of your mindset

YOUR BACKGROUND
You are a Certified Salesforce Administrator
You have excellent communication, problem-solving, organizational skills and have proven experiences in project management
You are experienced integrating Salesforce with different business systems and familiar with system architecture
You already have worked on Business Processes using agile methodologies
Good English and French communication skills, both written and verbal (C1 level at the very least in both languages)
WHY JOIN US

A work environment and a strong culture built on agility, openness, respect and high quality
A competitive salary
Health insurance ("Mutuelle") monthly fee entirely paid by OpenClassrooms and remote medical consultations for free
Access to professional development training sponsored by OpenClassrooms
Pass Navigo entirely paid by OpenClassrooms
Meal vouchers (Employer contribution at 60%, the max authorised by law)
Access to the gym for free (Gymlib paid by OpenClassrooms)
Unlimited days off, and after 1 year at OpenClassrooms, a 1.000€ premium once a year for 15+ days off taken
"Remote  First" work policy
A company MacBook / PC
HIRING PROCESS
The journey starts with the first interview with a member of the Talent Acquisition team
Then a videoconference with the Manager of the Salesforce team;
This will then be followed by a case study to validate your practical job-related skills : You will do it at home and present it in front of the Manager and your future teammates. 
Afterwards, you will discuss with people from cross-teams working at OpenClassrooms, in order to get to know our way of working and also for us to get to know you better ! 
For the very final round, you will meet with the VP Business Technology
Finally, you will be asked to provide us with professional references including contact details. 
Intrigued? We'd love to hear from you! Apply today — we're standing by for your resume! 
Feel free to check our online course How do we work at OpenClassrooms  to get the gist of who we are.
👉 OpenClassrooms is a French hyper-growth company eligible for the French Tech Visa program. That means, for foreign candidates, benefiting from the accelerated procedure to apply for a "Talent Passport" residence permit. There is also a simplified "accompanying family" procedure available for spouses and dependent minor children. More information here. 
👉 Working at OpenClassrooms means joining a dynamic and stimulating team, take up challenges, meet awesome people every week, and change the world, a little bit, every day!
Department

Locations

OpenClassrooms, Paris

Remote status

Hybrid Remote

Employment type

Full-time
Related jobs
Perks & benefits
"Remote First" Policy

You can work from home and/or from the office

Flexible timetables

Results rather than presence oriented!

Medical Insurance

An excellent health insurance for you and your family

Meal vouchers

Meal vouchers for all working days

Free gym subscription

Unlimited vouchers for sports through Gymlib (France)

Travel expenses

Full coverage of travel expenses and public transportation

Unlimited days off

Unlimited days off and a 1.000€ premium once a year for 15+ days off taken (after one year of seniority)

A Macbook / PC and everything you need to be productive

It includes weekly organic fruit baskets, unlimited tea, coffee, and candies that are offered at the office. If you work remotely, we'll provide you with the necessary equipment (screen, desk, chair, bluetooth headset etc.)
What is it like to work at OpenClassrooms?
About OpenClassrooms Jobs
OpenClassrooms is a mission-driven company with the ambition to make education accessible to everyone, everywhere.
We are the leading online education platform in Europe and Africa, offering fully accredited online diplomas based on the skills of the future. Each month, 300 000 free students from around the world connect to our platform, and we currently count 10 000 persons among our degree students.
As such, we are now the first online school in Europe and Africa and offer 100% online diplomas recognized by the State.