Revenue / Global Operations
·
OpenClassrooms, London
·
Hybrid Remote
Admissions Agent H/F/X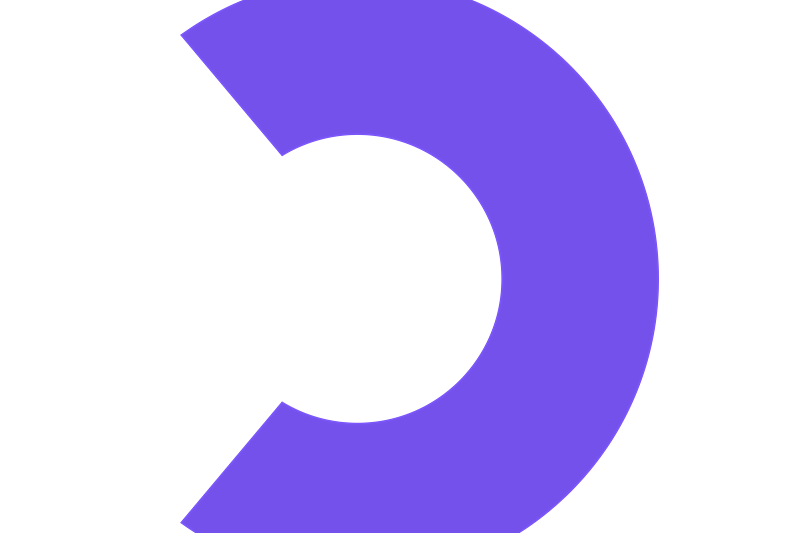 DESCRIPTION OF THE COMPANY
OpenClassrooms is a mission-driven company that makes education accessible to everyone, everywhere. 🌎
We are the leading online education platform in Europe and Africa, offering fully accredited online diplomas based on the skills of the future. Each month, at least 300 000 free students from around the world connect to our platform, and we currently count more than 10 000 degree students.
We are very proud to be part of the B Corp community (more than 3,500 companies that combine profit and general interest) and to have the Great Place to Work label. OpenClassrooms is also part of the Next40 group for the second consecutive year.
In April 2021, we announced new fundraising of 80 million dollars. This will help us invest in our product, continue our growth, and make education even more accessible across the world! 
Welcome to the revolution of education! #BecomeFutureProof
 
At OpenClassrooms, the admissions team receives and assesses students' applications to Apprenticeship and/or publicly/privately funded programs (POEC, Scholarships, private programs, etc.) in France and international markets (UK, US, Africa, etc.). While the Student's growth marketing and Partnerships teams fill in the pool of qualified applicants, the admissions team is responsible for evaluating and selecting applications, to be matched with a specific job or funding program. As part of the Global Operations team, the admissions agent is responsible for the evaluation of applicants to specific programs, including the organization of interviews.
The ideal candidate will deeply care about our potential students and be proactive in providing guidance so they can succeed in the admission process, delivering top-notch service at every step of the process. Used to a fast-paced environment, she/he will be interested in always accelerating the process without sacrificing quality, as to manage an ever-growing pool of applicants. "Continuous improvement" is second nature to you as you obsess over details and persist to make things just "perfect" for our applicants. If that's you, then you might just be ready to join an agile and fast-moving structure, with the goal to make education accessible to all.

RESPONSIBILITIES
In this role, you will:
Assess, guide, and advise applicants within their application to the different programs and training solutions (paths) to generate a high volume of candidates ;
Plan and implement admissions procedures and requirements for Openclassrooms' different programs and paths, with a good knowledge of paths curriculum and career opportunities ;
Provide constructive feedback on admissions' evaluation, with the setup and use of specific scorecards ; 
Take part in the continuous improvement of the admission process and qualification tools, automating certain steps to function at scale while raising standards, share best practices and results with the rest of the team through documentation ;
Take part in promotional events (webinars, information sessions, fairs) presenting OpenClassrooms, our programs, and education solutions.
REPORTING LINE
This job will report to Lauranne Bardin, Admissions Director.
 
YOU WILL LOVE THIS JOB IF YOU HAVE
A love and natural affinity for customer satisfaction, top-notch service. You are naturally empathetic and able to communicate in ways that empower ;
Demonstrated hands-on experience and ready to take part in building processes almost from scratch at a fast pace ;
Excellent verbal and written communication skills ;
Desire to work in a performance-focused, KPI-oriented team in a transparent environment ;
Strong wish to give and receive feedback frequently in a non-aggressive fashion and regardless of seniority or rank ; 
Ability to define, document, standardize processes, share with the team and propose solutions for automation ;
Deep interest in technology and experience working in the cross-functional environment along with growth marketing, data analysts & PMs ;
A passion for education.
YOUR BACKGROUND
At least a first experience in a similar related position, within a higher education institution or HR recruitment related experience ;
Bilingual FR/ENG



WHY JOIN US

France-specific benefits
A work environment and a strong culture built on agility, openness, respect, and high quality ;
A competitive salary ;
Access to professional development training sponsored by OpenClassrooms ;
PTO 20 days + additional time off offered. After one year at OpenClassrooms, a 1,000 GBP / 1,000 USD premium once a year for 15+ days off taken ;
"Remote First" work policy ;
A company MacBook.
UK-specific benefits
Health insurance: 100% covered for the employee and 50% for the family (no vision and dental) ;
Pension plan: employer gross contribution 9% ;
Our insurance provider Vitality Health offers 50% off on most gyms in London ;
Modern Central London office space when needed for meetings/days in London (Holborn).

HIRING PROCESS
The journey starts with the first interview with a member of the Talent Acquisition team ; 
Then a videoconference with the Manager of the team you are applying to join ; 
For the very final round, you will meet other team members (Brand & Comms, Learning, Employers & Student Success, Finance…) ; 
Finally, you will be asked to provide us with professional references including contact details. 
Intrigued? We'd love to hear from you! Apply today — we're standing by for your resume!
Feel free to check our online course How do we work at OpenClassrooms to get the gist of who we are.
👉 OpenClassrooms is a French hyper-growth company eligible for the French Tech Visa program. That means, for foreign candidates, benefiting from the accelerated procedure to apply for a "Talent Passport" residence permit. There is also a simplified "accompanying family" procedure available for spouses and dependent minor children. More information here. 
👉 Working at OpenClassrooms means joining a dynamic and stimulating team, take up challenges, meet awesome people every week, and change the world, a little bit, every day!
Department

Locations

OpenClassrooms, London

Remote status

Hybrid Remote

Employment type

Full-time
Contact
Estelle Gonin
Talent Acquisition Partner – HQ / Human Resources
Related jobs
Perks & benefits
"Remote First" Policy

You can work from home and/or from the office

Flexible timetables

Results rather than presence oriented!

Medical Insurance

An excellent health insurance for you and your family

Meal vouchers

Meal vouchers for all working days

Free gym subscription

Unlimited vouchers for sports through Gymlib (France)

Travel expenses

Full coverage of travel expenses and public transportation

Unlimited days off

Unlimited days off and a 1.000€ premium once a year for 15+ days off taken (after one year of seniority)

A Macbook / PC and everything you need to be productive

It includes weekly organic fruit baskets, unlimited tea, coffee, and candies that are offered at the office. If you work remotely, we'll provide you with the necessary equipment (screen, desk, chair, bluetooth headset etc.)
What is it like to work at OpenClassrooms?
About OpenClassrooms Jobs
OpenClassrooms is a mission-driven company with the ambition to make education accessible to everyone, everywhere.
We are the leading online education platform in Europe and Africa, offering fully accredited online diplomas based on the skills of the future. Each month, 300 000 free students from around the world connect to our platform, and we currently count 10 000 persons among our degree students.
As such, we are now the first online school in Europe and Africa and offer 100% online diplomas recognized by the State.