Product / Learning
·
Paris, France
·
Hybrid Remote
Senior Learning Product Manager: Cloud, IT, and DevOps F/H
Imagine for a moment what it feels like to help 500K people to find a job worldwide every year. Exciting, isn't it? Come and join us to find out!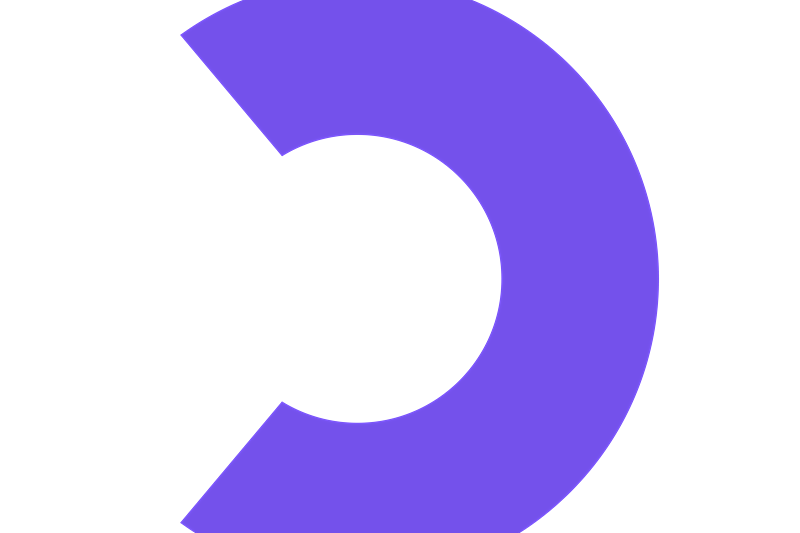 DESCRIPTION OF THE COMPANY
OpenClassrooms is a mission-driven company that makes education accessible to all. Our goal is to become the leading apprenticeship and reskilling provider, all over the world.
We are already the leading online education platform in Europe and Africa, expanding in the US and Asia.
Every month, we offer fully-accredited online diplomas to 12,000 students and free courses to more than 300K students
We are very proud to be a B Corp company (combining a for-profit activity with general social impact), we're recognized as one of the best workplaces in France by Great Place to Work. We've received multiple other awards (Next 40/120, Entrepreneur of The Year by EY, etc.), but what really matters to us is that in 2021, more than 14,000 individuals attributed a positive move in their careers to OpenClassrooms.

We raised a total of 150 million dollars since inception with world-class investors like General Atlantic, Salesforce Ventures, GSV, or Chan Zuckerberg Initiative. This will help us invest in our product, continue our growth. 
 
Welcome to the revolution of education! #BecomeFutureProof

We are looking for a passionate and ambitious Product Manager to join us in helping anyone become future proof.

As a Learning Technology company, our Product organization brings Content and Technology under the same leadership. As a Product Manager in the Content team (also known as Learning), you will own and develop a specific category of the content catalog. Your mission will be to ensure the product/market fit so that the studio only produces content that learners love and the labor market really needs. This eLearning studio brings together a vibrant and creative team of product leaders (like you), video directors, project managers, instructional, graphic & motions designers as well as a growing network of subject matter experts to try and craft world-class online learning experiences.

RESPONSIBILITIES
Your role will span across 3 main areas of responsibility:
Product Strategy: As the owner of a section of the content catalog you will be responsible for defining a strategic roadmap, and maximizing the business and career outcomes of your product portfolio. In other words, you will be expected to translate the company's mission and overall strategy into a compelling product vision.
Production Management: Together with the relevant team members, you will also be responsible for turning your vision into tangible learning products that customers can enjoy. In order to do that, you will lead small production teams throughout content delivery by kicking off production with clear requirements, managing scope, growing a pool of high-profile subject matter experts, and alleviating roadblocks when needed. Your goal here will be for content to be released on time, meeting requirements, and without exceeding budget or the team production capacity.
Revenue Enablement: Working hand-in-hand with Product Marketing and Sales Ops you will define the best go-to-market strategies, and support Account Executives in bringing your products to customers. As a result, you will be expected to regularly meet directly with clients in high-stake situations to pitch our solutions and by doing so gather customer insights to feedback into your content strategy and specifications.

Here are some concrete tasks that might be part of your workday:
Recruiting a top-notch teacher from your network for an upcoming course we'll make about emerging technologies.
Measuring the latest trends in tech recruitment and concluding that there's huge market demand for a learning path that teaches students to become DevOps Engineers.

Participating in a partnership or sales meeting with Amazon Web Services.
Attending a video shoot with an expert you're interviewing for extra material to include in one of our online skills programs.
and more!
REPORTING LINE
You will report to Emily Reese, our Head of Technology Content. 
COMPETENCIES

Role-specific skills:
Product/content strategy
Product/content delivery
Product/content marketing
Market research
Product culture:

Outcome > process
Leadership > management
Team > function
Customer > everything
Transversal skills:

Intrapersonal: fast-learner, ruthless prioritizer, ability to see the big picture while remaining sensitive to details
Interpersonal: convincing communicator and dedicated team-player
Problem-solving: ability to think critically, make and keep up with decisions in a fast-paced environment
Language skills: C2 french and professional fluency in English (C1 minimum)
YOUR BACKGROUND
All educational backgrounds are welcome
At least 5 years of experience in Cloud, IT, and/or DevOps that also includes experience with project or product management.
Passion for community building and networking.
Experience in Labor Market analysis is a differentiating factor.
Previous experience in Digital Learning or Mass Media is a strong plus.
WHY JOIN US

A work environment and a strong culture built on agility, openness, respect, and high quality
A competitive salary
Health insurance ("Mutuelle") monthly fee entirely paid by OpenClassrooms and remote medical consultations for free
Access to professional development training sponsored by OpenClassrooms
Pass Navigo entirely paid by OpenClassrooms
Meal vouchers (Employer contribution at 60%, the max authorised by law)
Access to the gym for free (Gymlib paid by OpenClassrooms)
Unlimited days off, and after 1 year at OpenClassrooms, a 1.000€ premium once a year for 15+ days off taken
"Remote  First" work policy
A company MacBook / PC
HIRING PROCESS
The journey starts with the first interview with a member of the Talent Acquisition team
Then a videoconference with the Manager of the team you are applying to join
This will then be followed by a case study to validate your practical job-related skills 
For the very final round, you will meet other team members (Brand & Comms, Learning, Employers & Student Success, Finance…)
Finally, you will be asked to provide us with professional references including contact details. 
Intrigued? We'd love to hear from you! Apply today — we're standing by for your resume!
Feel free to check our online course How do we work at OpenClassrooms to get the gist of who we are.
👉 OpenClassrooms is a company of equal opportunities where you can find colleagues with diverse backgrounds, age, gender, social origins, beliefs, health situation or disability. You come as you are!
👉 OpenClassrooms is a French hyper-growth company eligible for the French Tech Visa program. That means, for foreign candidates, benefiting from the accelerated procedure to apply for a "Talent Passport" residence permit. There is also a simplified "accompanying family" procedure available for spouses and dependent minor children. More information here. 
👉 Working at OpenClassrooms means joining a dynamic and stimulating team, take up challenges, meet awesome people every week, and change the world, a little bit, every day!
Department

Role

Learning Products

Locations

Paris, France

Remote status

Hybrid Remote

Employment type

Full-time
Contact
Simon Peraldo
Talent Acquisition Partner – HQ / Human Resources
Our mission is enshrined in our statutes and closely monitored by our Impact committee.
About OpenClassrooms Jobs
OpenClassrooms is a mission-driven company with the ambition to make education accessible to everyone, everywhere.
We are the leading online education platform in Europe and Africa, offering fully accredited online diplomas based on the skills of the future. Each month, 300 000 free students from around the world connect to our platform, and we currently count 12 000 persons among our degree students.
As such, we are now the first online school in Europe and Africa and offer 100% online diplomas recognized by the State.
Product / Learning
·
Paris, France
·
Hybrid Remote
Senior Learning Product Manager: Cloud, IT, and DevOps F/H
Imagine for a moment what it feels like to help 500K people to find a job worldwide every year. Exciting, isn't it? Come and join us to find out!
Loading application form